Return to Work
Recognition for Real Life Experience with Water Corporation!
Hear from employees about their experiences and the Return to Work Program.
---
APPLICATIONS ARE NOW CLOSED: REGISTER NOW FOR FUTURE OPPORTUNITIES!
The Return to Work Program is a structured program to provide an opportunity for skilled candidates who are returning to the workforce after a career break and are looking for a supportive transition back.
As a progressive employer, leading the way in flexible & safe work, Water Corporation have created this opportunity with flexibility at the core. With highly structured coaching and mentoring sessions, the program ensures returners can ease into their new roles with less of a challenge and maximised work-life balance success.
Find out more about the real experiences of Water Corporation employees and what the hiring managers have to say about the program:

I had been a stay-at-home parent with quite a long career gap due to being a trailing spouse and managing three international relocations with my family. We immigrated to Australia six years ago with three young kids, and I knew I would have to wait till the kids were in full time school to resume work.
When I was finally ready, I found it quite hard to land a job with no local working experience and despite my qualifications, skills and prior experience, my confidence started to dwindle.
So, when I saw this position advertised with the promise of flexible working arrangements, I got very excited (and hopeful!) and applied to the advertised jobs straight away. I was lucky to be interviewed virtually while I was visiting my native country during the summer holidays.
Despite my nerves from rusty interview skills, I was immediately put at ease by the friendly and warm energy of my fantastic interviewers.
It is quite nerve wracking coming into the workplace after a significant career gap. You tend to have self-doubts and wonder if you will ever be able to perform at the same level as you did years ago. All these concerns were taken care of during my very first week. From having the most supportive manager to having a group of very welcoming people around, my transition back to the workplace was much easier than I thought.
My manager has personally looked out for my mental wellbeing in addition to ensuring that I settle in my job with ease and comfort. All of this has allowed me to show up at work every day, ready to learn and add value to my role in a more empowered and confident way.
I highly recommend the return-to-work initiative, as it really breaks down the barriers that exist for parents and carers who have taken a career break while bringing in diversity of experiences, thoughts, and skills into the workforce. I am so happy to come to work every day: I get to learn, contribute, and work with an amazing team which has all resulted in me getting my groove back!
LEARN MORE

Before returning to work, the idea of starting fresh in a new business with a new team was quite daunting. I was concerned about coming into a team with no pre-existing reputation or relationships, no leave balance and the challenges of my young child starting day-care.

Our family already balances the competing demands of teenagers with a toddler, so putting employment into the mix was always going to be tricky.

However, having an understanding manager and team members who also have young children made me feel understood and that I am not the only parent managing the juggle.

I have had the ability to work from home on an as required basis, this has been useful in supporting family needs as they arise. Many other team members also work from home on a regular basis and the team uses the Webex system to keep in touch.
LEARN MORE
Hear from Water Corporation's supportive managers:
The return-to-work program is such a great initiative, I was excited to hear about it and to recruit through this program. Our successful applicant returned to the workforce after a fifteen-year break, not that you can tell, we are so lucky to have her join Water Corporation, she is an absolute gem and a gift to the team. The program ensures a safe space for individuals to come back to work, and to learn new systems and ways of working with a lot of support.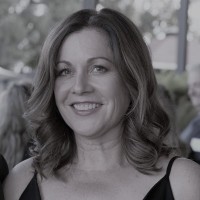 A/Head of Operations Centre, Operations Group
Shannon Arnott

I saw this position advertised on LinkedIn a few hours before the application deadline. I couldn't believe my luck. It felt like the job description and opportunity as a return-to-work candidate was written for me. I applied immediately. I was contacted by HR within the week, and an interview was arranged. The recruitment team were efficient and professional, and my contract was signed in less than a month from my application.

I am a project leader in PPD and started my contract at 20 hours per week. With the support of my manager and the project team, I have been able to increase my hours and I now work four days a week, enabling me to focus on my work deliverables, while still allowing me the flexibility to prioritise personal commitments and my family.

As we were new to the country, and didn't have a support network, my biggest concern was how I was going to manage my family's needs (school drops offs, collections, assemblies, sporting pursuits etc) and still be a productive member of the workplace. Thankfully, the flexibility and support I have received means that I am able to work from home for a portion of the time, allow me to do the school runs, complete my work assignments and still have a day a week where I can sort out my family admin.

LEARN MORE

After nearly four years away from my career, I was uncertain and nervous about re-entering the workforce. I wanted to apply for change management roles, but I was concerned about how my career break would be viewed and my competitiveness with other applicants.

Fortunately, I came across this role and attended the information webinar, where I heard about Water Corporation's flexible work arrangements. One of the speakers now happens to be my current manager, and their passion for the business and long tenure impressed me.

My role is part-time job share, where I work three days a week. With the understanding and support of my team and the wider business, I gained a better understanding of my responsibilities to enable me to excel in my position.

I have enjoyed returning to work more than I anticipated. In my experience, not all organisations are as supportive as they appear, however Water Corporation truly stands out for their accommodating and supportive environment.

My coach from Flex Careers has also been an excellent resource, helping me navigate the role change at home and work, and assisting me in understanding how I would like to develop my career going forward.

I am able to enjoy my time at work knowing that I have the time to spend with my young family and exploring Perth as our new home city.
LEARN MORE

I'm an engineer who'd worked for the same consultant for the last 17 years. I'd taken quite a few career breaks while having my five children.

Seeing the return-to-work program advertised was the first time I'd seen an engineering-related job open to part time work. This gave me the confidence to apply.

I'm now a project manager in the Regional Water Conveyance Team and have received so much guidance and support from my colleagues, right from my very first day.

For those in similar positions who might lack confidence when returning from extended career breaks, my advice is just to give it time. It doesn't take long for your confidence to return. Careers don't always have to be on a single upwards linear trajectory and can instead take many different sidesteps and turns.

I hope other companies in the wider engineering community will adopt similar flexible and supportive programs like the one at Water Corporation.
LEARN MORE
Career Success through previous Return to Work program!
Sandra joined us through the Return to Work Program. It was a fantastic opportunity to attract talent from different mechanisms. I know Sandra felt very supported by me as her line manager, our whole team and her amazing coaching through FlexCareers. We have since increased her hours and she has just been successful in securing a permanent position in the team!! I am delighted we found Sandra, gave her the opportunity and I know she feels the same.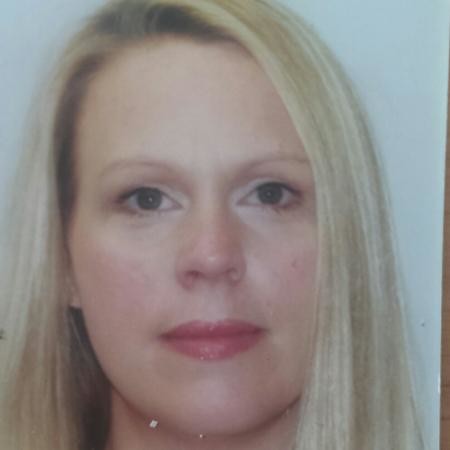 Manager IT Project Management, Projects & Portfolio Delivery, Information
Donna McNeill
Are ready to be recognised for your real life experience?
Don't miss out on this unmissable opportunity. With a focus on flexibility and helping you achieve your work-life balance goals Water Corporation are waiting for you.
Discover more about the Return to Work Program at Water Corporation + Apply now!
Process Control Systems Engineer
Join Our Exclusive Return to Work Webinar: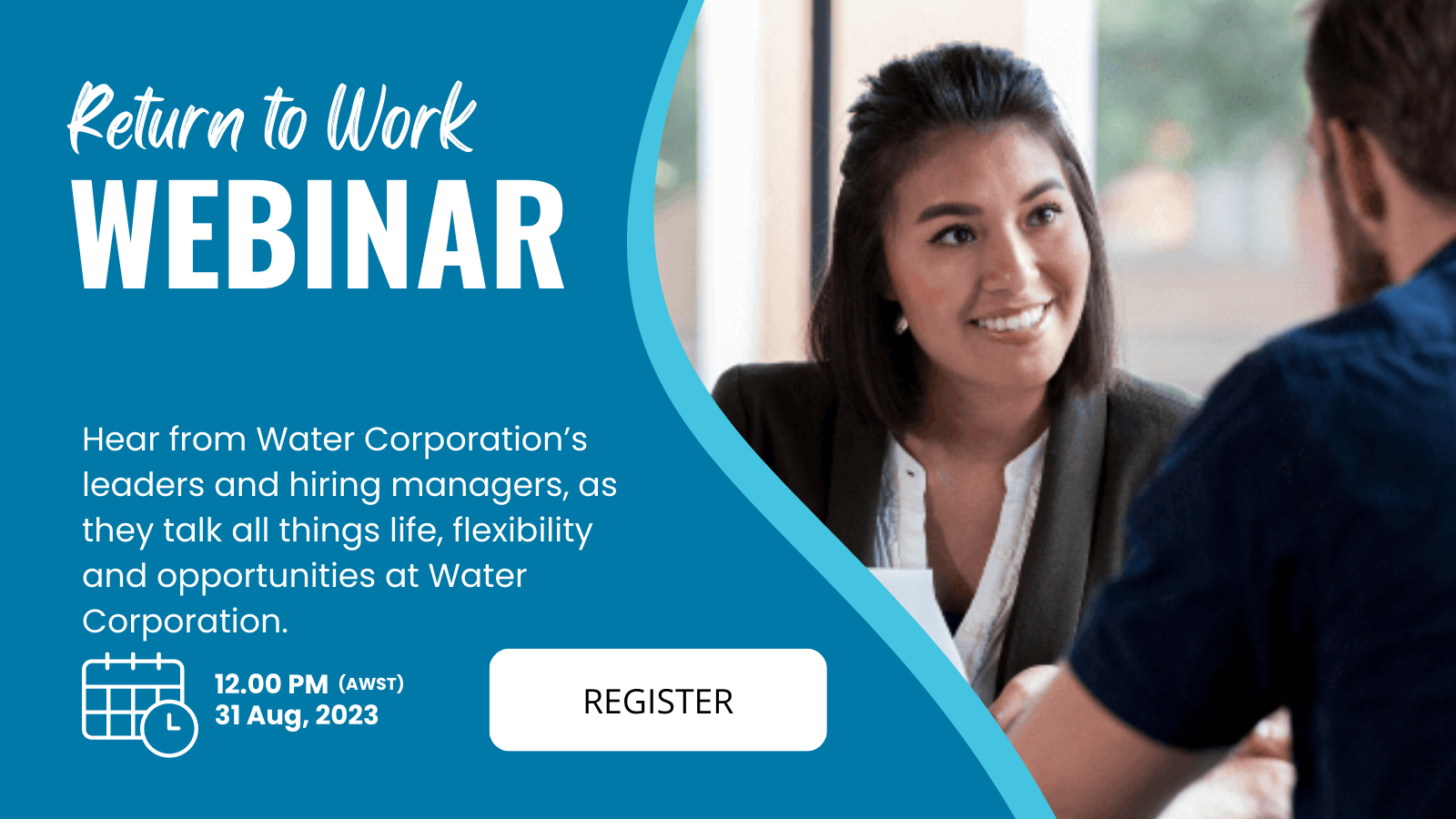 ---
About FlexCareers
FlexCareers are leading experts in diversity, flexibility and future of work solutions across the entire employee lifecycle. Our careers platform features
Australia
and
New Zealand's
largest marketplace of flexible job opportunities, and connects talented individuals with progressive employers offering flexible work. Our
employer services
include strategy consulting, coaching, branding and training services as well as our proprietary Return to Work Program. Job seekers can also access career support from our
expert coaches
.