Employer Partners
'We've got you': all roles flex in 2020 at RACQ
RACQ brings new flexible opportunities for Queensland job seekers.
---
We have great news for our Queensland job seekers: RACQ will be advertising their roles on our site, bringing new flexible working opportunities to Queenslanders.
Who is RACQ?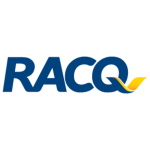 RACQ (Royal Automobile Club of Queensland) is hailed as "Queensland's largest club" and has provided roadside assistance, insurance, travel, finance, and other services to its 1.7 million members since its founding in 1905.
In 2017, RACQ Bank was formed after RACQ merged with QT Mutual Bank, and RACQ now offers its members a range of banking products, including home loans, personal loans, transactions accounts, and financial planning.
So whether you are a mechanic, a lawyer, or a marketing professional; whether you have a background in insurance, human resources, contact centres, or banking; you're bound to find your perfect role with RACQ!
All roles flex in 2020
One of the things that makes RACQ stand out is the organisation's commitment to having all their employees access flexible working by the end of 2020. The launch of a new flexible working policy in May 2019 saw the removal of focus on eligibility, and gave all employees access, for any reason.
"We recognise that flexibility will look and feel different for each business, position and employee across the organisation. In every instance, our vision is that our people leaders will proactively work with their employees to identify and implement flexibility options that mutually meet the needs of the employee, our members, and our business."
At RACQ, they have been focusing on providing the training and tools to their leaders to make bring this commitment to life. Over 170 leaders recently completed flexible work training that was designed to challenge mindsets around flexible work and to empower them to take a team-based approach to creating flexible work. RACQ have already seen the impact of this in just 6 short months, with a significant increase in flexible work across the organisation.
How does this impact job seekers?
Flexibility starts at the recruitment phase, and RACQ encourages all future employees to discuss what flexibility means to them and how RACQ can help them find their balance.
What else does RACQ offer?
In addition to flexibility, RACQ employees get a whole heap of benefits when they work for RACQ. Just a few are listed below:
All employees receive free RACQ Roadside membership
RACQ contributes to employees' superannuation funds
Employees can make payments towards goods before tax. For example, a vehicle or voluntary superannuation contributions
RACQ's in-house training and development teams provide ongoing training and development for employees through face-to-face and e-learning programs
After 12 months of service eligible employees can access 12 weeks paid parental leave.
RACQ's Purchase Leave program allows eligible employees to buy up to an additional 4 weeks annual leave each year
–

Interested in working at RACQ? Check out their available roles here.

-->
---
About FlexCareers
FlexCareers are leading experts in diversity, flexibility and future of work solutions across the entire employee lifecycle. Our careers platform features
Australia
and
New Zealand's
largest marketplace of flexible job opportunities, and connects talented individuals with progressive employers offering flexible work. Our
employer services
include strategy consulting, coaching, branding and training services as well as our proprietary Return to Work Program. Job seekers can also access career support from our
expert coaches
.