Return to Work
Origin Energy - A Career Renewal Program full of good change
Rewarding opportunities up for grabs.
---
Origin is on a mission to change things for good, getting energy right for their customers, communities, and the planet. In fact, they're the leading provider of energy to Australian homes and businesses. By working at Origin, you too could have the opportunity to play a pivotal role in the energy transition to a cleaner energy future!
Good change starts with great people, the heart of all things Origin. Harness your own good energy by applying for Origin's Career Renewal Program. Run over 12 weeks, the program is designed to provide Return-to-Work candidates with the confidence, support and development training they need for a smooth transition into a permanent part-time or full-time role at Origin.
With flexible options available, this opportunity doesn't need to involve a trade-off with your personal life. Here at Origin, our office-based roles are hybrid where you will spend some of the month working from home and some working from the office. Your office days are decided based on what you need to get the job done, alongside your family and personal commitments.
You'll have a background in engineering, information technology and operations, or Business. You'll join one of the teams in Origin's Integrated Gas, Energy Supply & Operations, Future Energy & Technology or Origin Zero business. Your unique skills and experience will be valued and welcomed within these diverse and inclusive teams. Experience in the energy sector is helpful but not essential, as Origin welcomes experience from any industry. There will be plenty of learning and development to support your transfer to this exciting place to work.
Are you looking for a flexible career that fits your calling? Perfect timing, as Origin is looking for you.
---
Future proof your career and shape the future of energy
Origin is leading the way with the transition to net zero through cleaner energy and customer solutions. How?
Through unrivalled customer solutions

Accelerating renewable and cleaner energy

Maximising cash flow and value
It's the belief decarbonisation will create growth opportunities providing a strong foundation to grow a sustainable value creation. Learn more by reading Origin's
We're going places – are you? Work for a company as ambitious as you are!
---
What can you expect from a 12-week Career Renewal Program at Origin?
The Origin Career Renewal Program will encourage and guide your return to the workforce. If you are worried about being back in the classroom, you needn't be - think immersive experiences, group coaching sessions and buddy catch-ups.

On successful completion of the program, you will progress to an ongoing role in the business. Your skills and appetite for learning will set you up to thrive in a culture with numerous career growth opportunities.
---
But what about "The Juggle?"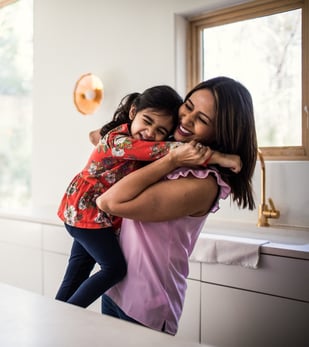 Re-entering the workforce is daunting, right? But the benefits go beyond a hot latte and the opportunity for engaging adult conversation. If you're worried about:
Not having the right experience

Making the balance of work life and family commitments fit

Or you fear you've been away from a professional setting for too long
Rest assured, Origin knows you hold valuable skills and experience in whatever your story and background is.
The Career Renewal Program is a once in a career opportunity to focus on your transition back at work before you settle into a permanent team. There's much work to do and Origin values the contribution of all individuals as they create collective change.
Origin is committed to creating more diverse and inclusive workplaces for everyone. It knows diverse workplaces create good change by allowing people to bring their whole selves to work, fostering better ideas, and collaborating to better anticipate and meet the needs of customers.
At Origin, people are united, yet unique. It's good for business, and with the Career Renewal Program, it's good for you too!
---
With the right support
With a focus on six strategic areas for diversity and inclusion, Origin is about building a workplace that's rooted in belonging. With a ground-breaking diversity and inclusion strategy, Origin thrives on the different skills and ideas everyone brings to a more gender equal workforce with better performance and productivity.
Learn more about:
---
The Benefits of joining Origin and the Career Renewal Program are endless:
Understanding from your leader that it may take time to adjust into the role after returning from a career break

Career return support resources and ongoing learning opportunities

Competitive salary and remuneration as well as d

iscounts on energy

On-site parents' rooms, breastfeeding facilities, and other supports, such as emergency childcare in some locations

Learn more

about Origin's flexible work arrangements, career development opportunities and industry leading leave entitlements
---
Where the good energy grows
highlights of working at Origin
Read more about what employees have to say about working at Origin
Ready to apply? Let's go!
There's 3 Career Renewal streams ready for you now! Choose the one that best matches your skills, submit your application today and the Origin recruitment team will be in touch to let you know your next steps.
The recruitment process:
APPLY

SCREENING

SHORTLIST

INTERVIEWS

DUE DILIGENCE

OFFER

START
Mark a date in your diary as Applications Close Fri 17 Mar 2023
JOIN OUR IWD WEBINAR HOSTED BY FLEXCAREERS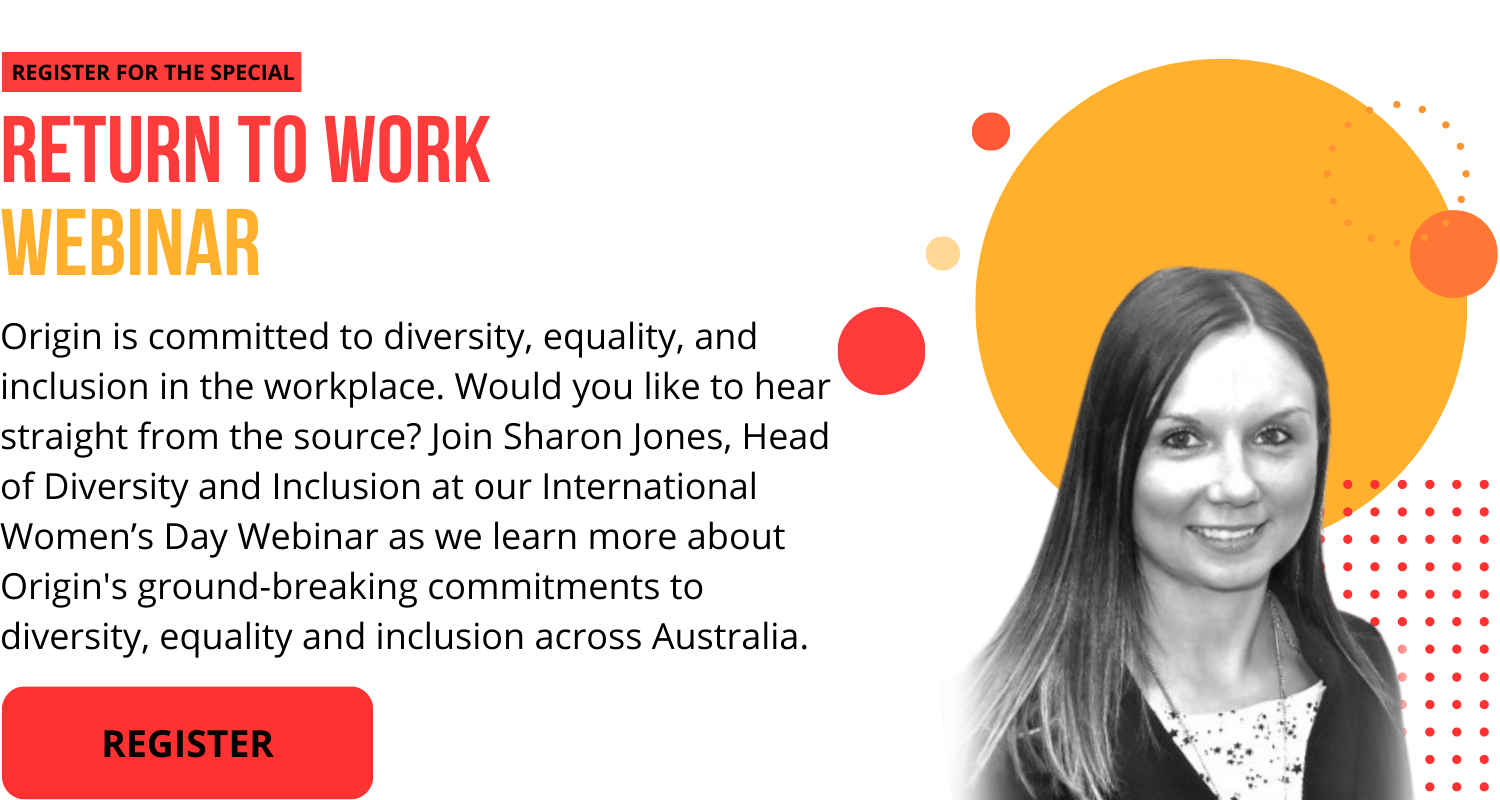 ---
About FlexCareers
FlexCareers are leading experts in diversity, flexibility and future of work solutions across the entire employee lifecycle. Our careers platform features
Australia
and
New Zealand's
largest marketplace of flexible job opportunities, and connects talented individuals with progressive employers offering flexible work. Our
employer services
include strategy consulting, coaching, branding and training services as well as our proprietary Return to Work Program. Job seekers can also access career support from our
expert coaches
.