Featured
Viva Energy – Helping reach people's destination and building a safe and reliable future
Viva energy is driven by their people and that of their customers, so they have built a culture that reflects their passion and offer flexibility.
---
Viva Energy's flexibility has helped women's roles grow
Viva Energy has more than doubled the number of women in operations roles at its Geelong refinery in four years after introducing programs to make frontline jobs more flexible.
The oil refiner and distributor are one of several large Australian companies considering innovative ways to make jobs in sectors such as manufacturing, construction, and transport, which typically need to be performed on-site, more flexible to retain and attract staff, particularly women.
Scott Wyatt, chief executive of Viva, said the proportion of women in operations roles at the company's Geelong refinery had surged to 23 percent from 9 percent. The proportion of women across the site, including engineers and maintenance staff, had risen to 24 percent from 16 percent. Viva has created more part-time and job-sharing roles, including the creation of a new part-time shift, which equates to 50 percent of the standard shift, and there is also the capacity for staff to swap shifts.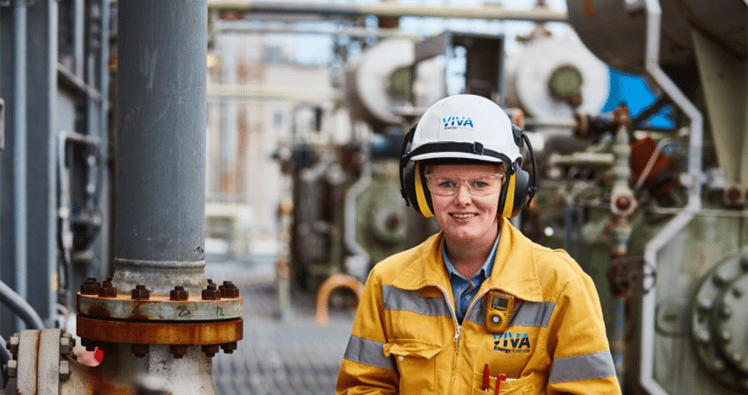 Viva is proud to support the Champions of Change Coalition launch of 'Shifting Expectations (flexibility for frontline, shift, and site-based roles)' – an important report which sets out research and a number of case studies where more flexible working arrangements have been successfully introduced in front-line and operational environments.
"It is more complex to improve flexibility for shift and site-based roles. Flexibility needs to work both ways, in the interests of employees and employers, and there are gains to be made in engagement, diversity, and productivity if we continue to challenge the ways we have worked in the past. I am proud of the work we have done together with other members of the Coalition, and the case studies that we have contributed to the paper. I hope this inspires others to also make changes in their businesses so that we can collectively improve the attractiveness of operational roles and lift the representation of women in what are still heavily male-dominated parts of our workforces." – Scott Wyatt, CEO
The Viva Energy Way
The success of Viva energy is driven by their people and that of their customers, so they have built a culture that reflects their passion, offers flexibility in how they work, and provides career pathways to help them grow and thrive.
In support of their culture, Viva follows a set of values that guide their actions:
Integrity – The right thing always
Responsibility – Safety, environment, and our communities
Curiosity – Be open, learn, and shape our future
Commitment – Accountable and results-focused
Respect – Inclusiveness, diversity, people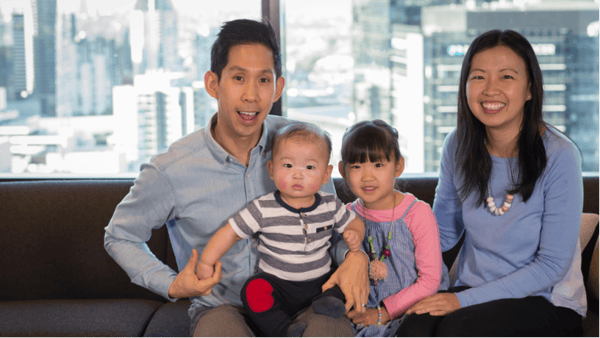 Some of the benefits of working at Viva Energy include:
Superannuation – Viva offers a leading superannuation benefit that includes a 12 percent company contribution for all employees. In addition to this, Viva will pay the 12 percent full-time contribution to any employee working part-time with young children, or to parents on parental leave (including unpaid parental leave). Viva Energy also pays the insurance premium for the Death and Total Permanent Disability cover on behalf of all eligible employees.
Parental Leave – Viva offers a generous parental leave program for all parents during the birth, adoption, or permanent foster care arrangement of a child. This includes access to 14 weeks of full paid leave for primary careers, and 3 weeks full paid leave for secondary careers.
Flexible Working – Viva supports their team members to realise their full potential, both professionally and personally, by offering a range of flexible working arrangements to meet individual circumstances. They trust their people and encourage them to choose the way they want to work, while also delivering the best business outcomes.
Fuel Discount – Viva offers a 25 percent discount off the retail price of Shell-branded motor vehicle fuels, for up to two vehicles per employee.

About Viva Energy
Viva Energy is a leading energy company that supplies about a quarter of Australia's fuel requirements.
Viva Energy is the exclusive Australian licensee of one of the world's most recognisable brands, selling high-quality Shell fuels and lubricants to motorists across the country.
For industry, Viva Energy provides the fuels, lubricants, and support that their customers in the transport, mining, aviation, marine, manufacturing, defense, and construction sectors need to keep their businesses moving.
Working at Viva Energy
Viva Energy recognises that it is their people that drive their success. As an employee of Viva Energy, this means contributing to an environment where you have purposeful work, are challenged to grow, feel valued and connected to our company, and are inspired by what we deliver as a team. Learn more about Viva Energy and find your next role here.

-->
---
About FlexCareers
FlexCareers are leading experts in diversity, flexibility and future of work solutions across the entire employee lifecycle. Our careers platform features
Australia
and
New Zealand's
largest marketplace of flexible job opportunities, and connects talented individuals with progressive employers offering flexible work. Our
employer services
include strategy consulting, coaching, branding and training services as well as our proprietary Return to Work Program. Job seekers can also access career support from our
expert coaches
.