Employer Partners
Schlam – Moving towards a flexible future
Schlam - FlexCareers Employer Partner - taking the right step towards a flexible future for their current and future employees.
---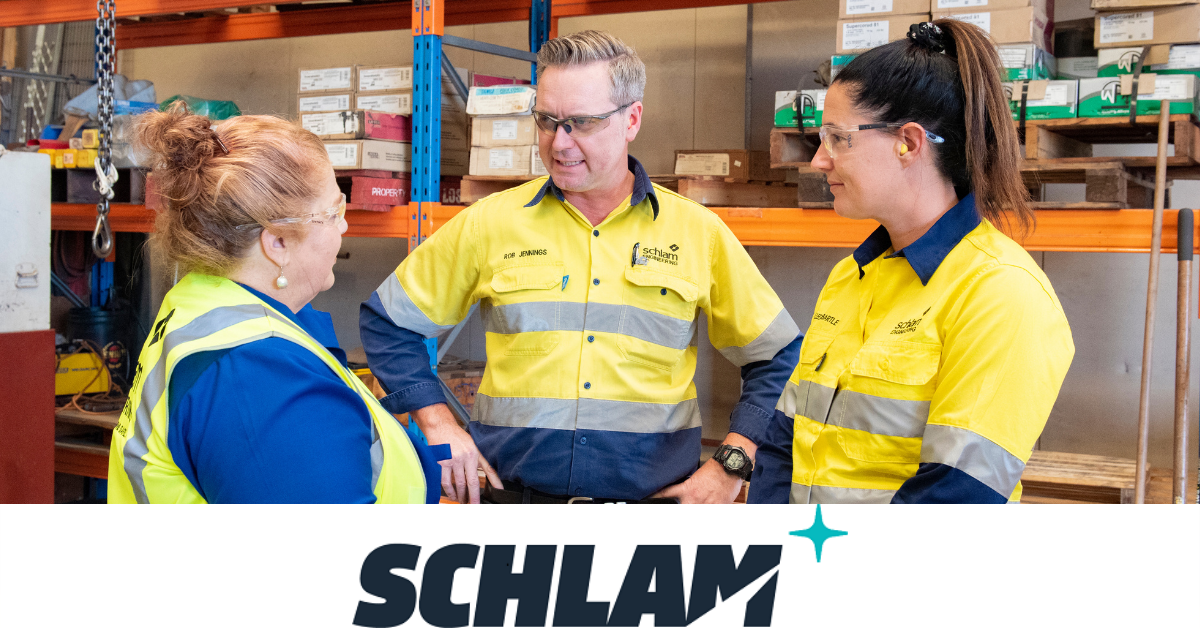 Learn more about Schlam and what they offer to make every employee feel valued and appreciated:
About Us
Schlam Engineering is a professional organization providing a range of mining plant maintenance and asset management services for mobile and fixed equipment. They offer end to end solutions designing and manufacturing customized equipment. Specializing in complex rock mining wear management and repairs, Schlam's other capabilities include design and drafting, shutdown services, line boring, refurbishment and manufacturing.
"One of the benefits of joining us is we're clear on who we are, where we are going and how we will get there."
Working at Schlam
The Schlam team comprises expert professionals committed to providing the highest quality service in everything they do in the safest manner possible and their team members take an innovative approach to each new challenge. Collaboration, honesty and transparency are highly valued, and people support each other to reach their full potential whilst caring their wellbeing.
"I had a good feeling about Schlam from the get-go. We were all on the same page, and I feel we're all pulling in the same direction. The company also gives me the flexibility to invest time into people and help them get to where they want to go." – Mathew Rigby, General Manager – Mechanical Services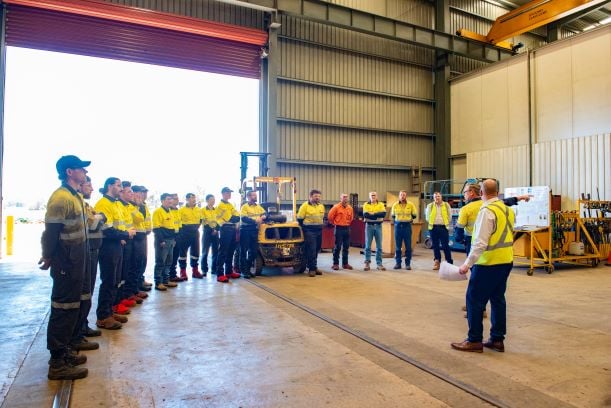 Employee Spotlight – Anna

In the workplace, the path for some is a direct route throughout their career. While the course for others, including Schlam's Human Resources Manager Anna, involves many stops along the way to gather chunks of wisdom that will help when they arrive at their destination.

These chunks of wisdom now give Anna a unique perspective on selecting and retaining talented individuals who live and breathe Schlam's Ideology. She describes her time at Schlam as a great learning curve, initially starting as an Executive Assistant for Schlam's co-founder and Director, Ryan Schlam. She then took the role of Human Resources Advisor and, more recently, Human Resources Manager.

"You learn so much more when you ask questions, and you become a greater asset to the company when you ask to be shown how to do something rather than passing the buck and getting someone else to do it for you," – Anna Mcintyre, EA / Human Resources Manager.

Superstars are Welcome

Schalm is building a team of the best in the business. People who want to make and create things, see a challenge, want to take it on, and have a keen sense of exceptional customer service. So if you are that superstar, Schlam welcomes you. Find out more about Schlam and open opportunities here.

-->
---
About FlexCareers
FlexCareers are leading experts in diversity, flexibility and future of work solutions across the entire employee lifecycle. Our careers platform features
Australia
and
New Zealand's
largest marketplace of flexible job opportunities, and connects talented individuals with progressive employers offering flexible work. Our
employer services
include strategy consulting, coaching, branding and training services as well as our proprietary Return to Work Program. Job seekers can also access career support from our
expert coaches
.