Employer Partners
Find a flexible healthcare role at Zenitas
Zenitas offers an incredible amount of employment types, contract lengths, and flexible work practices.
---
We want to welcome our newest employer partner, Zenitas! We're proud to bring more flexible opportunities within the healthcare sector to our community.
About Zenitas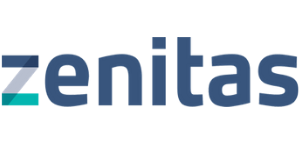 Established in 2016, Zenitas – which comes from Latin and means "peak health" – aims to provide people with quality health and care services in their own homes and in the community.
Zenitas provides a wealth of healthcare services such as health clinics, residential aged care, and disability services.
We inspire our people, customers and communities to grow, shine, and get the best out of life – and we're always be by their side.
Benefits of working at Zenitas
Zenitas prides itself on being an equal opportunity employer, and encourages applications from all backgrounds, ages, and gender as well as people who identify as First Peoples, LGBTIQ+ and people with a disability.
To ensure the organisation supports diversity and creates a culture of belonging, Zenitas offers an incredible amount of employment types, contract lengths, and flexible work practices.
Another benefit of working with Zenitas is the collaborative, constantly evolving professional environment, with a supportive culture, on-the-job training, and strong sustainability focus. No two days will be the same.
"We believe our people are the key to our success, and we foster a supportive, friendly and creative working environment. Our human-centric business philosophy also means that we learn from each other, celebrate each other's successes, and achieve great results by working together."
Opportunities with Zenitas
With the care sector quickly expanding, Zenitas is able to continue growing at a robust pace.
This means candidates can expect to see a wealth of employment opportunities from the organisation, such as support workers, facility team leaders, and disability housing managers.
Our people are linked by a common purpose: to help our customers live healthier, happier, and more independent lives. Our customers are the reason we come to work every day.
—

Learn more about Zenitas here.

See all current roles with Zenitas here.

-->
---
About FlexCareers
FlexCareers are leading experts in diversity, flexibility and future of work solutions across the entire employee lifecycle. Our careers platform features
Australia
and
New Zealand's
largest marketplace of flexible job opportunities, and connects talented individuals with progressive employers offering flexible work. Our
employer services
include strategy consulting, coaching, branding and training services as well as our proprietary Return to Work Program. Job seekers can also access career support from our
expert coaches
.